Timandco Motion Pictures » Prepare for Photoshoot » Tips For Planning a Successful Family Photoshoot
Any photographer will tell you that family photoshoots can be both rewarding and challenging. To get the most out of your shoot, it's important to do some advance planning. Here are a few tips to help you make your family photoshoot a success.
Choose a location that fits your family's personality. If you want to capture the mood of your family in an environment that is tailored just for them, then look no further than a beautiful outdoor location. Whether it's urban or natural scenery – whatever suits their style best-a great spot can make all sorts o difference when capturing memories with loved ones!
Pick a time that works best for everyone involved. Early morning or late afternoon light will usually provide the best photos and are the most popular times for family photoshoots, so plan accordingly. Also consider your family's daily routines and activities when selecting a time to ensure everyone is well-rested and in the best mood for photos.
Let your children play a role in the preparation process. Ask them what they want to wear, or involve them in the setup process by having them take care of props, picking poses or giving you ideas for shots. This will help to create a more relaxed atmosphere and give everyone an opportunity to get into the spirit of the photoshoot.
Have some fun! Photoshoots don't have to be serious all the time – let your family laugh and show their personality. Candid shots are often the most memorable, so don't be afraid to capture those moments of fun and joy.
Have a backup plan. Weather can be unpredictable, especially when you plan outdoor photoshoots, so it's always best to have a contingency plan in place just in case Mother Nature throws a curveball.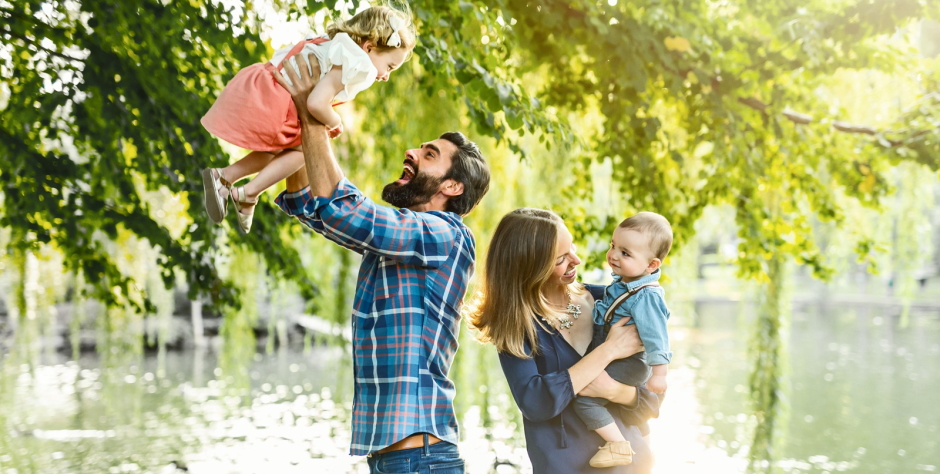 What to wear for your family photoshoot?
When dressing for a family photoshoot, it's important to coordinate your outfits in order to create a cohesive look. While individual styles are encouraged, try to pick colors and patterns that complement one another. Solid tones work best for larger groups since they create an uncluttered, unified appearance. You can add some flair by selecting pieces with subtle details such as lace, ruffles, or interesting textures.
Avoid wearing clothing with large logos or lettering since these can be distracting in photos. It's also important to choose comfortable fabrics that will keep you looking cool and relaxed for the entirety of the shoot. Make sure everyone is dressed accordingly for the season and weather conditions – if you're outside and it's chilly, bring along a few jackets or cardigans that can be easily taken off when needed.
When photographing young children, try to pick an outfit that they feel comfortable in so they don't get too fussy during the shoot. If you have more than one child, coordinate their looks with similar color palettes or complementary patterns. For babies, make sure their clothes are comfortable and don't limit their movement too much.
Overall, the key to dressing for a family photoshoot is to look coordinated but still maintain your individual style. Pick pieces that you feel good in so that you can smile genuinely and capture the moment perfectly. With the right look, you can ensure that your family photoshoot will be a memorable experience for years to come.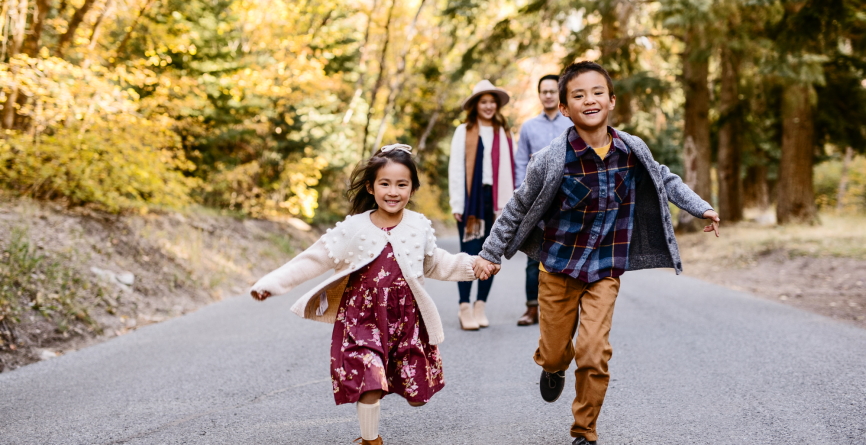 Make sure everyone is comfortable with the photographer during your photoshoot
Ask a photographer to show you his or her portfolio and discuss the style they prefer. You should also communicate your own preferences, such as the type of lighting you like or any other details that are important to you.
Once the photographer arrives for the photoshoot, ask him or her about their set up and make sure it meets your requirements. If you have hired a professional, they will be able to answer any questions you may have and work with you to make sure the session is successful. Ask them if they can accommodate any special requests you may have and express your expectations for the photos.
It's also important that everyone involved in the photoshoot feels comfortable; this includes the photographer, the subjects and any other people involved. Make sure the environment is relaxed, that everyone feels safe and secure, and that there are no distractions which may hamper the photoshoot. If you're having a group shoot, talk to each person before starting so they know what to expect. This will help to ensure everyone is prepared and that the photoshoot runs smoothly.