Timandco Motion Pictures » Prepare for Photoshoot » How To Prepare Your Skin For Photoshoots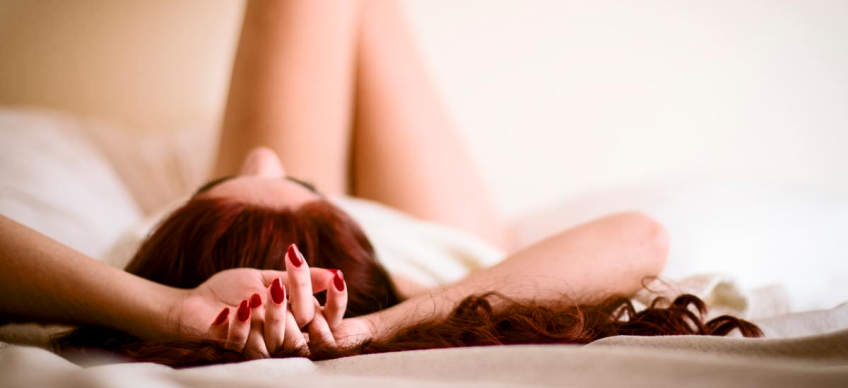 As a photographer, you know how important it is to have perfect skin in your photos. You also know that perfect skin doesn't come naturally for everyone. If you have a photoshoot coming up and want to make sure your skin looks its best, there are some things you can do to prepare.
First, make sure you exfoliate regularly. This will help remove any dead skin cells and reveal fresh, healthy skin underneath. Exfoliation also helps to unclog pores and reduce the appearance of blemishes. You can exfoliate with a gentle scrub or use chemical exfoliants such as AHA or BHA.
Second, be sure to moisturize your skin every day. Moisturizing helps keep your skin hydrated and healthy looking. If you have dry skin, use a heavier moisturizer that is suitable for your skin type.
Finally, don't forget to cleanse properly before the shoot. Cleansing removes dirt and debris from your skin, which can cause it to look dull and lifeless. Look for a gentle cleanser that is appropriate for your skin type and use it twice a day to keep your skin looking its best.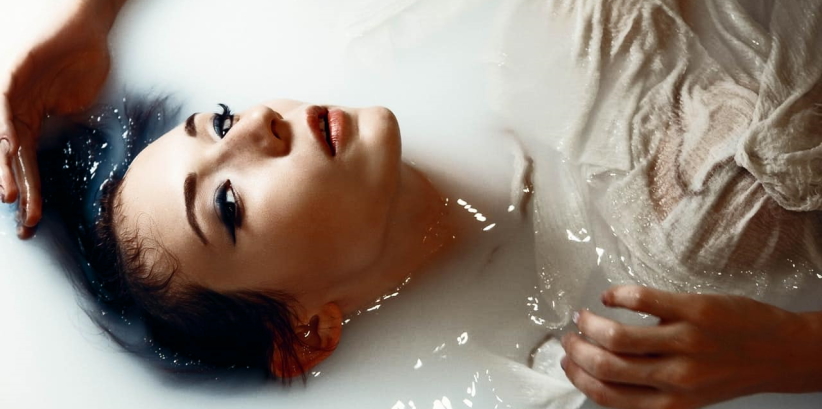 Makeup Hacks For a Photoshot
Use primer
To create a smooth canvas for foundation and other face makeup, use a primer before applying anything else on top. Primer not only helps makeup last longer but also ensures a more even application and smooth finish.
Choose the right foundation
For a photoshoot, pick out a matte liquid foundation with good coverage that still looks natural on you. Choose a shade that's close to your skin tone so it blends in seamlessly and gives you a flawless finish.
Use concealer
To hide any dark circles, blemishes, or acne scars, use a concealer that's one shade lighter than your skin tone. Take care to blend in the edges and set it with a dusting of powder so it stays put for the duration of the photoshoot.
Contour and highlight
To add dimension to the face, contour your cheekbones, forehead, chin, and nose with a bronzer or matte powder that's two shades darker than your skin tone. Follow up by highlighting your brow bone, the inner corners of your eyes, and Cupid's bow with a shimmery shade.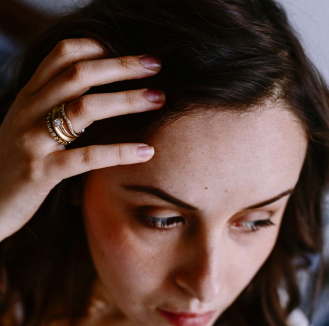 Add some color
Brighten up your face and make it look more alive with a sweep of blush on the apples of your cheeks. Choose one that's slightly pinkish for natural-looking results. To bring out the eyes, use colored eyeliner or shadow in shades like brown, purple, bronze, or gold.
Curl your lashes
For longer, lifted lashes, use an eyelash curler before applying mascara. Doing this will make your eyes look bigger and more open in photos. Don't forget to apply a few coats of mascara on the top and bottom lashes for definition.
Pick a bold lip color
Bold lip color will instantly draw attention to your lips and make you stand out in photos. Pick out a bright shade like fuchsia, orange, or red that still complements your skin tone and won't look too garish. Finish off with a clear gloss for added shine.
Set with a setting spray
To keep your makeup looking fresh and in place for longer, spritz on a setting spray to seal everything. This will also help control shine and give you an even skin tone that stays perfect throughout the shoot.